Zodiac Automatic Pool Cleaners
Southern Pool and Spa is a Zodiac dealer.
Zodiac is a leading global manufacturer of differentiated pool and spa products. With our rich heritage of innovation excellence, we develop some of the world's leading products that afford our customers a better life. Whether through our best-in-class products, or through our industry-leading dealer loyalty program, Zodiac is the provider of choice for millions of people worldwide.
With our expansive product line, we deliver the most technologically-advanced, energy-efficient, durable and reliable products available. Our portfolio of leading brands includes:
Polaris®
Your Pool. Our Reputation.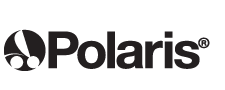 For more than 40 years, Polaris has been known worldwide for its quality and best-in-class cleaning power. This visionary class of pool cleaners has become the benchmark against which all others are measured. Focused on premium engineering, rugged construction, and reliability, Polaris pool cleaners are built to last and are proven to clean where others can't.
---
Jandy®
Premium Professional-Grade Equipment

Build the perfect pool environment with Jandy professional-grade equipment. With a full line of pumps, filters, heaters, lights, valves, chlorinators, and the automation solutions to control it all, Jandy has the complete package for any pool.
---
Cover-Pools®
The World's Finest Pool Covers

A Cover-Pools pool cover is the best way to protect family and friends and to optimize your investment, ensuring your swimming pool will remain the source of fun and enjoyment it was intended to be. Cover-Pools invented and patented the automatic pool cover 50 years ago and continues to be the leading manufacturer of automatic pool covers for pools and spas.
---
Nature2®
Perfect Pool Water, Naturally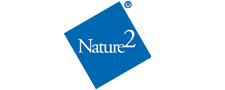 Nature2 is an eco-friendly mineral sanitizer that delivers sparkling clean pool water that pure, fresh, and gently soothing. Nature2 is proven to destroy bacteria and control algae without any of the harsh effects of traditional chemicals, so you get the purest, cleanest swimming experience possible without the hassle.
---
Baracuda®
Simple Design, Serious Clean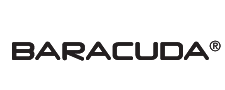 Zodiac's Baracuda pool cleaners are the global leader in disc-style pool cleaning solutions. Pioneer of the revolutionary diaphragm technology, Baracuda cleaners are founded in quality and design ingenuity. Zodiac delivers unsurpassed reliability and value through its simple and innovative designs that make it the preferred brand of disc cleaners.