About Southern Pool & Spa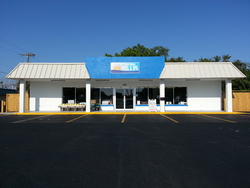 Southern Pool and Spa owners and staff have over 35 years experience and knowledge in pool building, repairs, maintenance and servicing, and have been based here in Brevard County for the last 12 years.
New pool construction, pool resurfacing, tile replacment and deck repairs are carried out by our State and County licensed contractors with many years of honest and professional jobs to their credit.

We like to think that we are flexible enough to offer our clients the service that they require when they need it. Our water testing, service visits and store purchases are all stored on computers; ensuring warranty dates etc, are recorded and past history can be recalled. We carry out maintenance on all types of family swimming pools and spas, above ground or in-ground. We specialise in liner replacements and up grading pool equipment to the correct size.

We can also repair or replace damaged or broken down equipment with new parts or units; many from stock or within 24 hours.

Message from the owners:
Our English accents are a sure fire give away that we are not born and bred in the USA. However our U.K pool experiences over 20 years are based solely on equipment and building methods imported from the U.S. As like today, most of the pool kits and running equipment came from California. We did not have the privilege of computerized water testing, or the variety and options that we have available today, but the same basic principles remain. Pool owners need a sanitary and safe environment for their family and themselves to enjoy, preferably in pleasant surroundings and most definitely at a reasonable cost. We believe that we can help you to achieve these needs, either by our input or with help from one of the many professional pool business people that use our store.
We look forward to being of service to you. Trevor and Andrew Cook.

Pool Equipment Supplies and Chemicals
We also supply from stock, equipment for pool cleaning, repair and maintenance, and a full selection of pool chemical supplies from the BIOGUARD and Protech range of products for both pool and spa application, and of course liquid chlorine, salt for chlorine generators, filter cartridges and D.E media.